ontact Us!
If you would like to speak with us regarding your child playing Volleyball, Sand Volleyball, Futsal, Fencing, or practicing Indoor Track & Field contact us!
(e) yosavbc@outlook.com
(p) (970)310-3287 or (803)807-0785
Welcome to YOSA - Youth Sports Academy!
2016-2017 YOSA Volleyball Club Tryouts!!
Saturday September 17th 9am-11am at The Event Center 218 Smokey Street
Youth Sports Academy (YOSA) grows with quality expertise from European and world-class Brazilian coaches during our Spring Camps and leagues!
Press release
Fort Collins, Colorado, November 25, 2016
The Youth Sports Academy (YOSA) brings elite volleyball coaches to participate as volunteers into our Nets of Hope program. Featuring in this Spring: Prof. Joao Luis de Sousa Andre (Portugal) and Prof. Sergio Veloso (Brazil). Prof. Andre is a fantastic coach and Prof. Sergio Veloso is a world champion who has coached more than 15 gold medalists in the Olympics. 'While the whole world watches volleyball, a small group of elite volleyball players have decided to make history in their own lives and invest in their education by practicing and playing in a very committed way'. Twelve members of Brazilian volleyball will attend the Youth Sports Academy (YOSA) Volleyball Camps & Clinics in Fort Collins in this Spring of 2017. In essence, players, coaches and parents want to visit American colleges and high schools in Northern Colorado. Their main goal is to acquire the necessary skills to bring their game to the next level. Literally, in addition to learn advanced volleyball skills, they want to learn English, do the volleyball injury prevention with Dr. Da Matta and visit the top colleges and universities in Colorado. In the month of January with the leadership of Prof. Andre from Portugal and Prof. Sergio Veloso from Brazil, YOSA will attend Junior National Qualifiers in Colorado, Nevada, Indiana and Texas.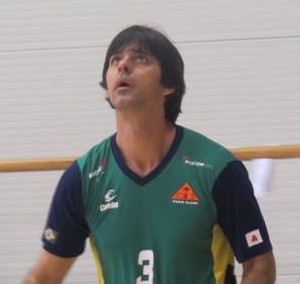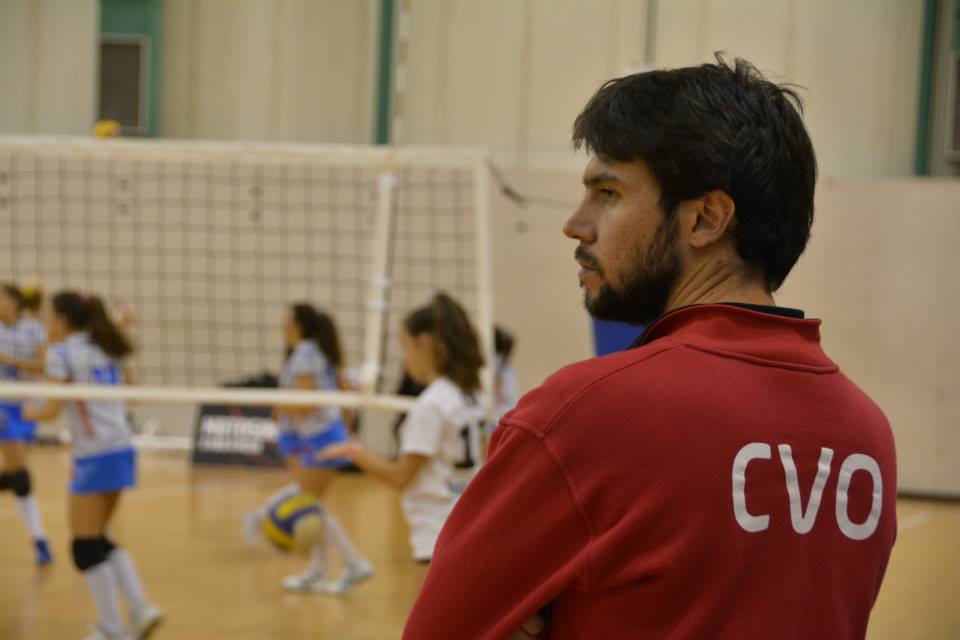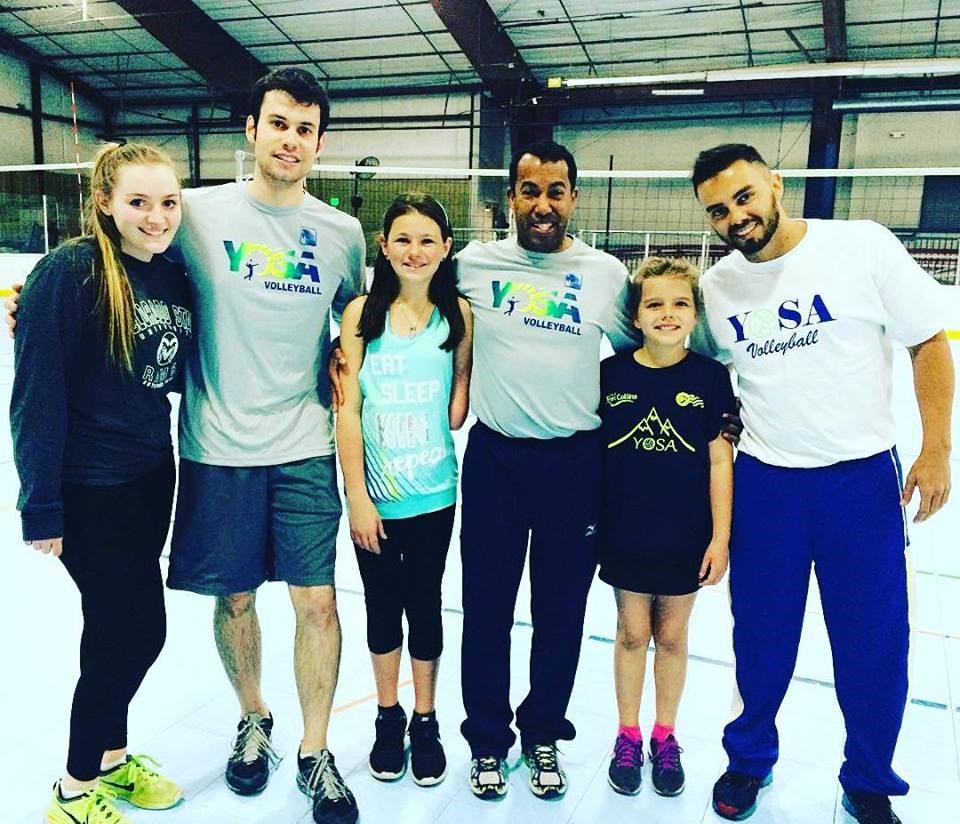 All young athletes will participate in high-level competitions while integrating the culture, education and sports in a true spirit of diversity and fellowship. In these Spring camps, Dr. Da Matta will implement pedagogical values into the sports situations such as challenging practices, competitive play, studying the game through technology and sharing their Brazilian culture with their American counter-parts. Prof. Andre will be a sports cultural ambassador and an instructor for our Spring clinics for Volley Kids and for YOSA's new Talent Identification Program for children ages 5-9 years old. This international exchange initiative is an integral part of YOSA's mission, which includes but is not limit to motivate and inspire young athletes to pursue their dreams and reach their maximum potential as both people, students and athletes. All camps and clinics will be held at YOSA (Youth Sports Academy) located at 218 Smokey Street in Fort Collins. All camps are now US$100.00 or US$20.00 a day. This low cost is part of the core mission of YOSA (The Youth Sports Academy) a non-profit organization committed to bring excellence in sports at low cost to all athletes committed become exceptional performers. All players will also benefit from YOSA's new partners, (1) Businesses from the City of Fort Collins (Beach Volleyball and children's volleyball program); (2) the Orthopedic & Spinal Center of the Rockies (elite athletic trainers for all YOSA's practices and sport camps); (3) the RMCAA and the FCA as well as (4) Partners of the Americas. The vision of the YOSA is to promote youth sports as a life-long activity for boys and girls, men and women, families and overall residents of the Northern Colorado community as well as to disseminate our core values of peace, excellence, respect and friendship as well as joy in effort. Come and join us this spring!
Come to one of our classes, HAVE FUN and learn from the best!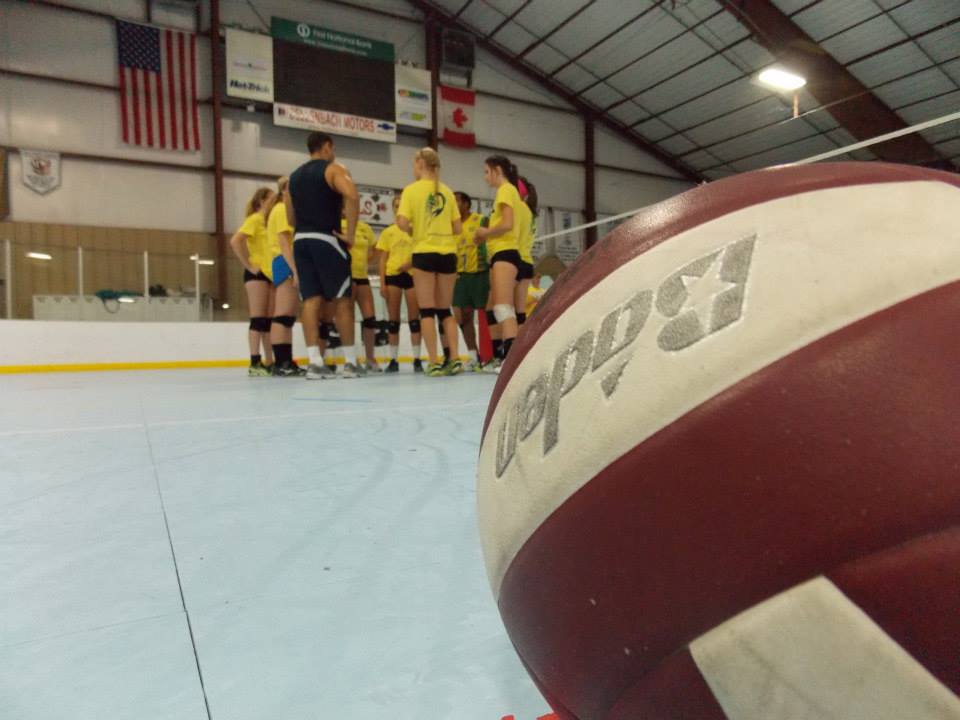 2016 Youth Programs -
Volleyball (Indoor & Sand) - YOSA offers year round Volleyball for girls and boys 18 & under.  YOSA has Club Volleyball, Sand Volleyball Leagues, VolleyKids 6-week sessions (10&under), Intermediate Volleyball 6-week sessions (experienced 12&under), Volley-Lights/Middle School Volleyball monthly session November-April (Middle School practice players) check out all of the programs Click Here
Futsal (Indoor Soccer) - YOSA offers team leagues, club programs, and Futsal 6-week learning/practicing sessions for all kids 18 & under.
Indoor Track & Field - YOSA offers 6-week learning/practicing sessions for all ages 3 and up.
Fencing - YOSA offers 6-week learning/practicing sessions for all ages.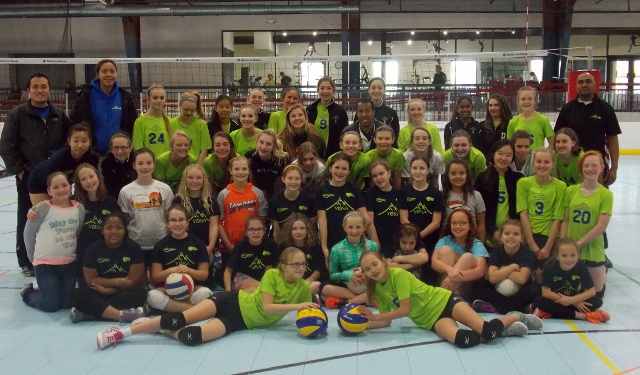 Coming-soon! RMCAA/ YOSA (Totally 80's 5K Fun Run / Walk!) 
Newsletter- Week of July 11

International Camp Week One
Our first week of our international camp was an absolute success.  Even with language barriers our campers were able to learn new skills, and begin to form new friendships. This week there was not only one language being spoken, but three different languages. Our coaches are coming from all over the world. Some of the coaches speak Spanish, and others speak Portuguese, as well as some of the international players.
Dr. Gylton Da Matta went out of his way to invite coaches from all over the world. With the help of YOSA,  Partners of the Americas, RMCAA, and Trivent, we were able to get the VISA's for the coaches to come coach our players for the month. Our goal was to bring the best training, and skill set to our players from all across the globe.
We have had our coaches come from all corners of the world, with different skill sets. Our coach Joao from Portugal plays, and coaches beach volleyball. Joao Andre is a regional coach of two club teams for indoor as well as beach volleyball. His clubs are: Clube de Voleibol de Oeiras which is his indoor team, and Clube de Voleibol de Pnaia de Cancavelos which is his beach volleyball club. Joao has been playing volleyball for 13 years; he began his volleyball career in 2003.  He began coaching at the age of 18, in 2005. In his own personal playing experiences Joao has qualified to the finals three separate times. His team placed second in the division 2 finals.  Coach Dario comes all the way from Spain. Dario is himself a court volleyball player. In the up-coming year he will be a coach of Dragon Volleyball Club in Spain. He has also been a coach of the Madrid volleyball team. In the last year his team took 2 nd in Spain. A little later in the week we had coach Oldair join us from Brazil. He coaches the National Brazilian team, and has come here in order to share his knowledge with us. In addition to all our of international volleyball coaches, we have two coaches joining us from Brazil with a different set of skills. Pablo is an English teacher for EnglYes down in Brazil. He works with people all around Brazil to help translate, as well as give them opportunities to progress in their learning. He gives a daily English lesson to the international players in order to help them with their English on the court, as well as while they are out in the community. Finally we have Coach Luiz, he has also come from Brazil. Luis is here to learn English, and plans on moving back to the United States in six months to progress his English, and in hopes of one day coaching football. He plays football himself down in Brazil.
Our coaches have become an incredible asset to the YOSA club, and we are thankful to have them joining us this month to work with our players.
While many of our campers are here in hopes to improve their volleyball skills, our international guests are here in hopes of one day playing volleyball at an American university.  Over the next few weeks, you are invited to join us on some of our trips to visit the USA Olympic Training Center, as well as tour Colorado State University.
As we look ahead into our second week of camp, we will be building off of the knowledge from last week's camps.
We here at YOSA would like to thank Dr. Gylton Da Matta for all of his hard work and dedication in order to bring the coaches from all around the world. Without his dedication to YOSA, we would not be able to have a camp as incredible as the ones he provides to our players.